Doctors & Staff
Meet the experienced and friendly doctors and staff who make Virginia Eyecare Center the leading provider of vision care products and services in Burke.
---
Courtney Shay, OD
Dr. Shay graduated with honors from the University of Pittsburgh in 2008, where she majored in Rehabilitation Science. In 2012, she received her Doctor of Optometry degree from Southern College of Optometry (Memphis, Tennessee). In addition to graduating at the top of her class, she was also honored to receive the SCO Outstanding Clinician Award. Dr Shay is highly skilled in full scope optometry and has extensive experience in the specialties of Glaucoma, Contact Lenses, Dry Eye Disease, and Pediatrics. Dr. Shay participates in the InfantSEE program, which provides a free eye exam to babies 6-12 months old. One of her passions is early detection of vision problems in children. As part of her training, she worked at Walter Reed National Military Medical Center where she had the opportunity to examine and treat soldiers with traumatic brain injuries. In 2018, Dr. Shay and Dr. Tim won the Hayes Center for Practice Excellence Award from their alma mater Southern College of Optometry for demonstrating excellence in private practice. Dr. Shay likes to travel, read, watch and play sports. She especially enjoys spending time with her husband, Dr. Tim, their two daughters Gretta and Madeline, and their sons Paul and Joseph.
---
Timothy LaFreniere, OD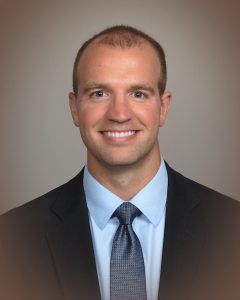 Dr. LaFreniere, or Dr. Tim, as many patients call him, is originally from Kansas. In 2008, he graduated as a Biology major with a minor in Business from Kansas State University. Dr. LaFreniere completed his optometric training in 2012, at the Southern College of Optometry in Memphis, Tennessee. His education and clinical experiences at the Southern College of Optometry, Walter Reed National Military Medical Center and the National Eye Institute have given him a wide range of skills in all aspects of patient care including pre-operative and post-operative care for various ocular surgeries, and the fitting of specialty contact lenses, including Scleral Contact Lenses. He especially enjoys fitting patients for Orthokeratology, which allows nearsighted people to wear a contact lens overnight and be free of contacts and glasses during the day. This is a therapy that has been proven in studies to decrease the progression of nearsightedness in children. He is a full scope optometrist providing comprehensive eye health examinations and medical office visits with an emphasis in disease and technology based testing. He specializes in providing the latest treatments for Dry Eye Disease. In 2018, Dr. Tim and Dr. Shay won the Hayes Center for Practice Excellence Award from their alma mater Southern College of Optometry for demonstrating excellence in private practice. Dr. LaFreniere is a life-long swimmer and an avid sports fan who enjoys fishing, physical fitness and cooking. He also loves to spend time with his wife, Dr. Shay, and their two daughters Gretta and Madeline, and their sons Paul and Joseph.
---
Kathryn Huebner, OD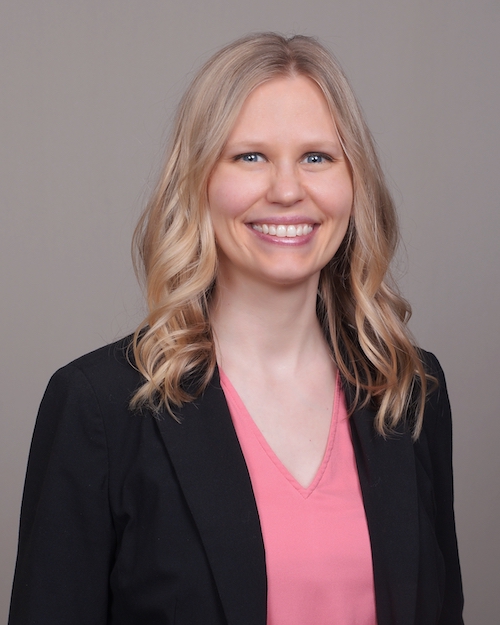 Dr. Huebner joined Virginia Eyecare Center in 2016. She grew up in Nebraska and completed her Bachelor of Arts degree at St. Olaf College in Minnesota. She then attended Southern College of Optometry in Tennessee, graduating with Gold Key Honor Society membership in 2014. She has grown fond of Northern Virginia and now calls the region home. Dr. Huebner takes pride in the compassionate care she provides her patients. She has a special interest in geriatric care, including Glaucoma, Macular Degeneration, and Cataracts. When not taking care of patients, she loves spending time outdoors with her husband and young son.
---
Mallory Cranmer, OD, FAAO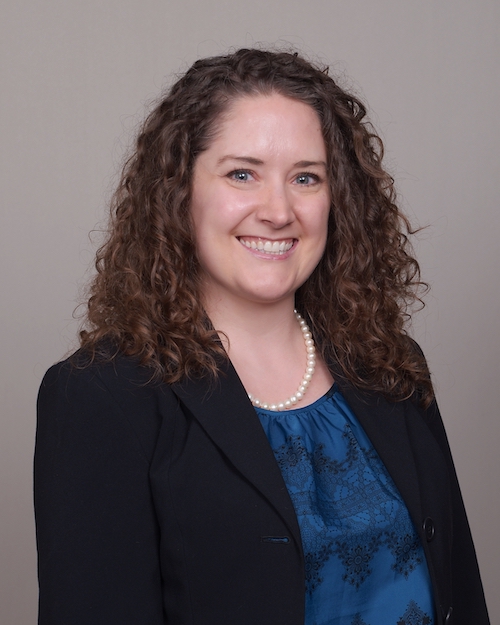 Dr. Cranmer is originally from western Pennsylvania and received her undergraduate degree in microbiology from The Pennsylvania State University in 2008. She then graduated with Honors from the Pennsylvania College of Optometry at Salus University in 2013. After graduation, she completed an Ocular Disease residency at Seidenberg Protzko Eye Associates in Maryland and received her fellowship in the American Academy of Optometry. While completing her residency, Dr. Cranmer was able to participate in lectures at Johns Hopkins University, gave care to patients in local Nursing Homes, and was a sub-investigator for multiple clinical trials. She presented a poster at the 2013 Academy of Optometry meeting in Seattle, WA on Ocular Ischemic Syndrome, and completed case reports on Retinal Macroaneurysms and Morning Glory Disc Analomy for her fellowship. She has practiced in Georgia and most recently in Colorado, providing comprehensive eye care to diverse populations. She decided to move to Virginia in 2020 to be closer to family and friends, and is excited to join a practice that aligns with her goals of providing quality and compassionate care to her patients in an environment where she has access to the best technology, allowing for superb medical and refractive care. She has a special interest in Dry Eye Disease, Myopia Control and Pediatrics. In her downtime, she likes to enjoy nature with her boyfriend while hiking and running.
---
Bryan Procopio, OD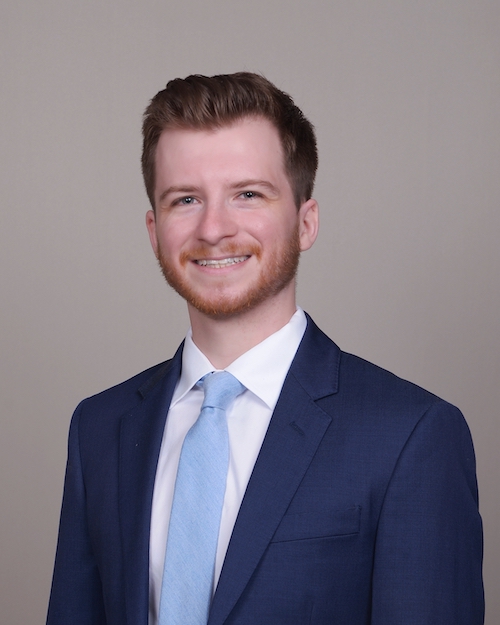 Dr. Procopio is committed to delivering each patient an excellent eye care experience. Born and raised in Pennsylvania, he received his undergraduate degree at Gettysburg College, majoring in Health Sciences.
He went on to graduate with honors from the University of Houston College of Optometry. In his last year there, Dr. Procopio worked at a non-profit clinic in Dallas which specialized in the treatment of glaucoma and diabetic retinopathy for low-income patients. He also saw patients in a large private practice in Austin with an emphasis on primary care. While at the University of Houston, Dr. Procopio had the opportunity to contribute to research regarding the use of contact lenses to slow myopia and the development of eye drops to treat presbyopia.
Dr. Procopio takes a special interest in the management of Dry Eye Disease, Myopia Control, Scleral Contact Lenses and Orthokeratology.
When not helping patients, Dr. Procopio loves spending time with his wife and their dog. He also enjoys exercising, watching sports, reading, and traveling.
---
Anne Meccariello, OD- Emeritus
Dr. Anne, as our staff and patients call her, graduated from LeMoyne College, in Syracuse, NY, with a Bachelors of Science in Biology in 1987. In 1991, she received her Doctor of Optometry degree from Pennsylvania College of Optometry in Philadelphia. She began her career in optometry in New Orleans, LA. She has resided and practiced in Burke, Virginia since 1993. The Virginia Optometric Association recognized Dr. Anne as Virginia's Young Optometrist of the Year when she received the Vanguard Award in 1996. Dr. Meccariello has lectured to the Virginia Paraoptometric Association and has been published in Optometry and Vision Science. In addition to practicing primary care optometry, her areas of specialty at Virginia Eyecare Center include difficult contact lens fits, and diagnosis and treatment of visual and ocular conditions. She particularly likes working with the pediatric population. Dr. Anne spends her free time with her husband and two sons. She enjoys participating in or watching all things athletic, reading, cooking, and wants to improve her photography skills. She retired in July 2020 and is greatly missed by the staff and patients of VEC!