Welcome Dr. Alyssa Shema
We are excited to announce that Dr. Alyssa Shema will be joining our team in August!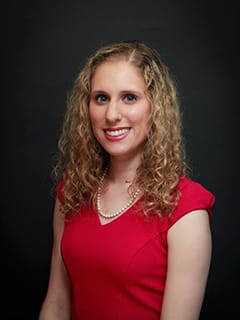 Dr. Shema has been practicing locally since 2017 and is highly respected by her colleagues and patients. We are very lucky that she wants to bring her talents to Virginia Eyecare Center! She values working in a private practice setting where there is enough time allotted to provide the best care possible with access to the best and newest technology.
After Dr. Shema completed her bachelor's degree at the University of Richmond in 2013, she moved to New York City to pursue her doctorate in Optometry at SUNY College of Optometry. While at SUNY, Dr. Shema gained extensive experience in the diagnosis and treatment of eye diseases, including glaucoma and cataracts, and advanced training in pediatric eye care. She also enjoyed volunteering at the Special Olympics and providing vision screenings to students at New York City public schools.
Dr. Shema is an active member of the Northern Virginia Optometric Society and Virginia Optometric Association.
Dr. Shema has special interests in myopia control including orthokeratology, pediatrics, and glaucoma management. Outside of the office, she enjoys cooking, reading, traveling, and spending time with her husband.