Welcome Dr. Procopio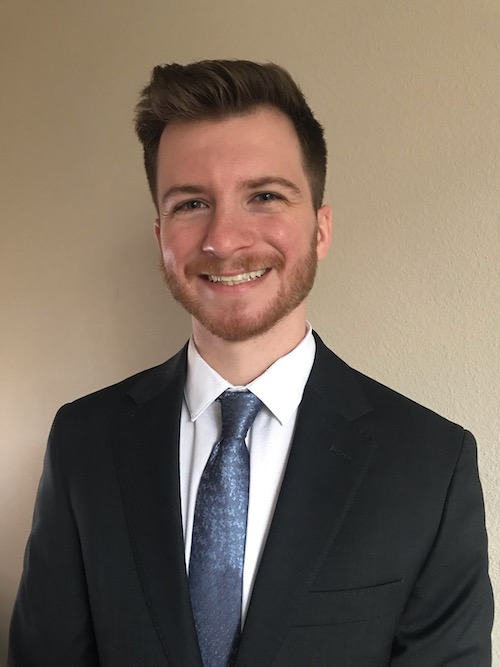 As most of you know, Dr. Huebner welcomed sweet baby Jakob on March 18th! We are all so happy for her!
Dr. Huebner plans to return to Virginia Eyecare Center on a part-time and fill-in basis in June, as she wants to spend as much time with her son as possible. We are happy that she will be able to care for her family while continuing to be a valued member of our team.
In order to best serve you, we are excited to announce that Dr. Bryan Procopio will be joining Virginia Eyecare Center in July of 2021. Dr. Procopio had a lot of practices vying for him, but we are thrilled and proud that he chose us, as our expertise and values align perfectly.
Dr. Procopio is committed to delivering each patient an excellent eye care experience. Born and raised in Pennsylvania, he received his undergraduate degree at Gettysburg College, majoring in Health Sciences.
He went on to graduate with honors from the University of Houston College of Optometry. In his last year there, Dr. Procopio worked at a non-profit clinic in Dallas which specialized in the treatment of glaucoma and diabetic retinopathy for low-income patients. He also saw patients in a large private practice in Austin with an emphasis on primary care. While at the University of Houston, Dr. Procopio had the opportunity to contribute to research regarding the use of contact lenses to slow myopia and the development of eye drops to treat presbyopia.
Dr. Procopio takes a special interest in the management of dry eye disease and contact lens fitting.
When not helping patients, Dr. Procopio loves spending time with his wife and their dog. He also enjoys exercising, watching sports, reading, and traveling.
Dr. Procopio is excited to meet all of you!
Maternity Coverage:
We are also very lucky that Dr. Jen Weigel is able to fill in for Dr. Huebner while she is on leave until Dr. Procopio is able to start. We have worked with Dr. Weigel for a long time (some of you may know her from TLC Laser Eye Center) and are excited to have her! Learn more about Dr. Weigel by clicking HERE.