Dear Friends of Virginia Eyecare Center,
As my retirement is fast approaching, I felt it was time to formally announce that my exit date is June 28, 2016. Over the past year, I have been discussing this move with many of my patients and to them this notice will be of no surprise. As the first optometrist in Burke, Virginia in 1975, I have known many of you for the past 40 years. It has been a true pleasure to serve as your eye doctor and friend throughout this time, as it seems to have flown by in an instant. The profession has changed dramatically in its technology and delivery of care. Bringing the very best to our patients has always been a driving force in the philosophy that our doctors and staff pursue here at Virginia Eyecare Center, as it will continue to be in the future.
Although it is difficult to move on to this next chapter in my life, as I will truly miss the relationships that I have built with my patients, knowing that I am leaving you all in the very capable hands of my colleagues at Virginia Eyecare Center makes this transition easier.
I personally want to thank all of you for the kind words in the last few months and extend my best wishes for good health in the years ahead. 
As I retire, I would like to introduce you all to Dr. Kathryn Huebner, who will be joining the great team at Virginia Eyecare Center in June 2016. Dr. Huebner is an excellent doctor and person, and I am confident that you all will continue to receive the very best care from her and from all the doctors at Virginia Eyecare. 
Sincerely, 
Dr. Michael Caplan
---
Introducing Dr. Kathryn Huebner!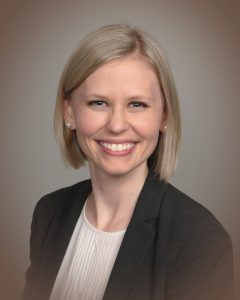 Dr. Huebner joined Virginia Eyecare Center in 2016 after practicing in the DMV region since 2014. After growing up in Nebraska, she completed her Bachelor's degree at St. Olaf College in Minnesota. She then attended Southern College of Optometry in Tennessee, graduating with Gold Key Honor Society membership in 2014. She has grown fond of Northern Virginia and now calls the region home. Dr. Huebner takes pride in the compassionate care she provides her patients. She has a special interest in geriatric care, including glaucoma, macular degeneration, and cataracts. When not taking care of patients, she enjoys the outdoors and is an avid walker. She also volunteers in her community, enjoys singing choral music, and likes to travel the world with family and friends.